…continued from Shattered Dreams & Birthday Joys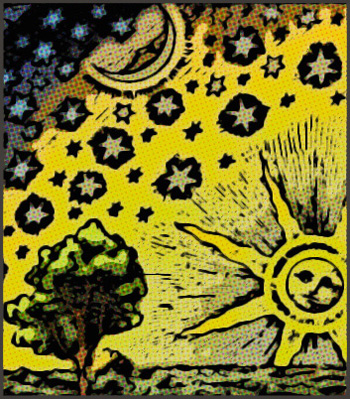 Now Steve had learned the savory taste of a new instrument, his first exposure to that which often developes into GAS (guitar aquisition syndrome). Needless to say, he had a natural propensity for this condition and it wasn't long before he wanted an electric guitar.
So an electric guitar came and so came Steve's first garage band. Mom and Dad capped his spending limit with this acquisition so Steve had to find other ways to expand his horizons. So his horizons grew as Steve walked the neighborhood with a canvas bag full of newspapers. Later on, he found washing dishes at a local restaurant more profitable. Steve's inventory grew one small piece at a time as he played at school victory parties, teen canteens and sock hops.
The Beatles and Cream carried Steve to new levels of musical awareness.Experimentation with drugs was more for the older generation or the heavies and really scared Steve who was fully content with the consumption of alcohol and cigarettes. This was a reflection of the world he was familiar with and in Steve's case was all the social lubricant needed. He had learned from the masters at home and with this foundation, Steve was a quick study, a real natural.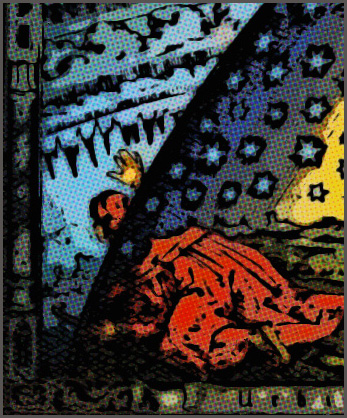 Being one of the elite class of rockers at his school, Steve was king of the social hill. Unknowingly, he was becoming once again susceptable to the unforseen Undoing which he experienced with the shattering of his ukelele. He believed he was well equipped to handle what life brought his way but now the Undoing was going to take a different route by way of judicious parenting. Steve was uprooted from his social oysterbed and sent to a private Catholic school.
This is where he learned the flip-side of social favoritism as well as the hypocracy of religion and the misuse of the term "grace". Steve did not fit in here and although he tried with all his mental abilities to understand if only enough to just get through this, he was in every way uprooted. Two years later, he returned to public school, to the place he had mastered and proliferated. But the connections had been severed, there was no soil for the roots to take hold. The total of his high school years was one of disconnect, of drifting, cut from what he did the best and loved the most.
The Catholics were Catholics were Catholics and this wasn't the Catholics' fault anymore than the shattered ukelele that was left on the floor in carelessness was the fault of the father who loved his son. Many factors were at play.
When the ukelele was shattered, a new door opened in a few days. This time, it took a few years but a new door finally did open.
Story continued with BMOC Learns to Read Music…